Donald Trump confirmed this week he plans to hold his first post-presidency rally in Ohio on June 26th; raising even more questions over whether he intends to launch another bid for the White House in 2024. "The rally will be held at the Lorain County Fairgrounds in the village of Wellington, some 40 miles southwest of Cleveland. It will be the first time Trump addresses his supporters in a rally setting since Jan. 6," reports the New York Post.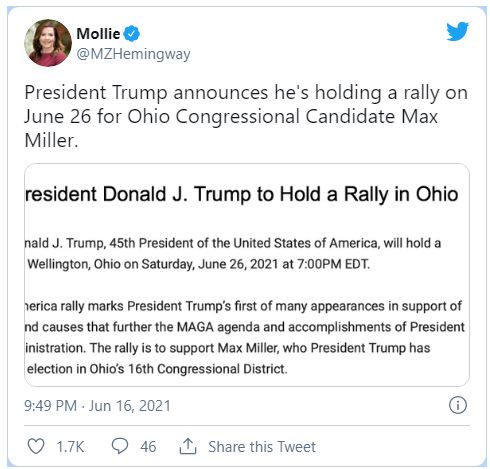 "Trump told One America News last month he would hold rallies in Ohio, as well as Georgia, North Carolina and his home state of Florida. Trump won all four battleground states in 2016 and held three of the four in 2020," adds the Post.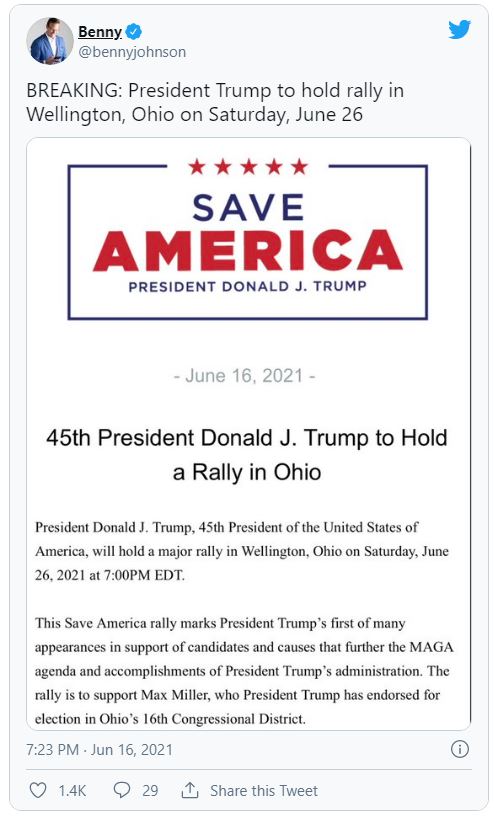 This is a developing story. Check back for updates.